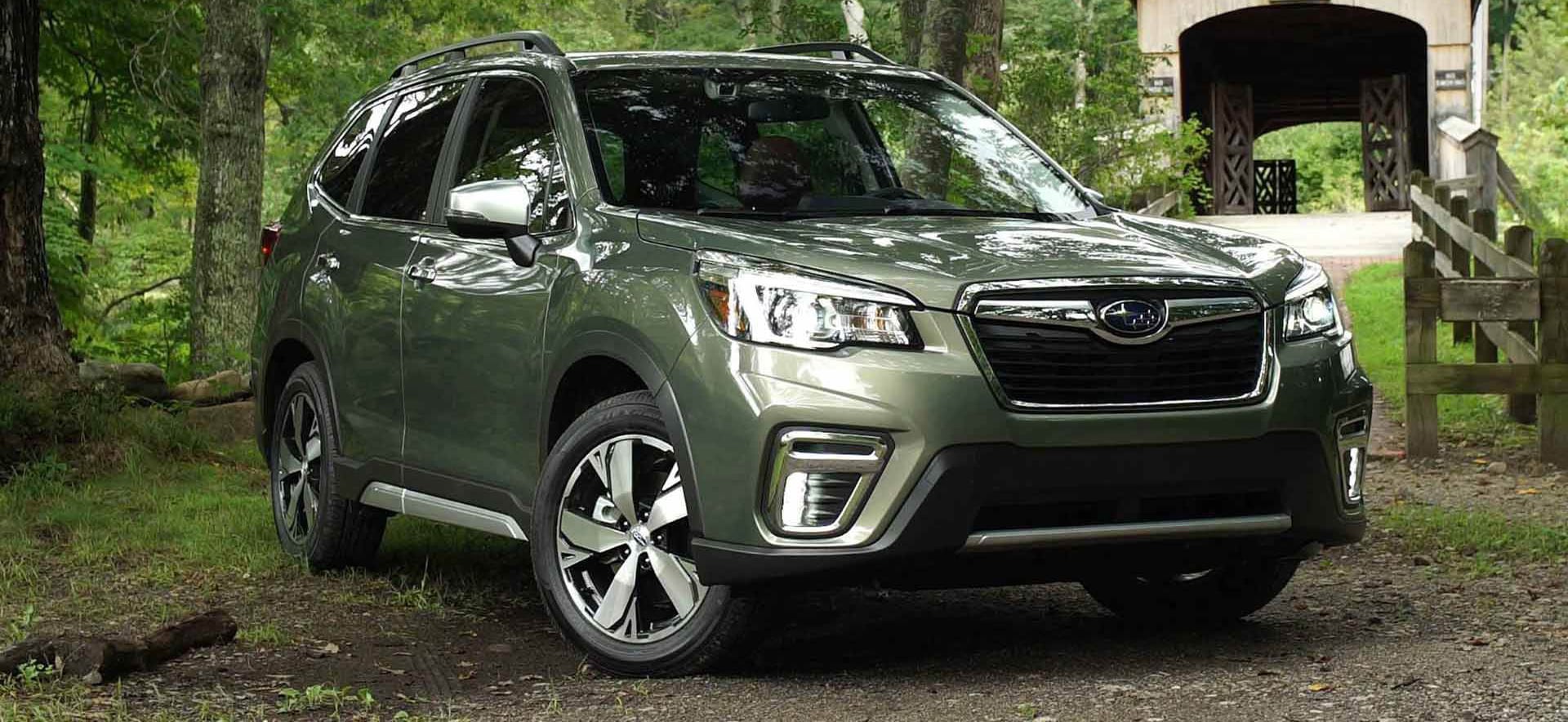 The All-New Subaru Forester
The 2020 Subaru Forester is the culmination of decades of evolution of the classic forester model. Sporting an extremely athletic look with a high range of versatility and dependability, the 2020 forester excels with its outstanding new technology, performance, and safety features.
Versatile and Athletic has a Brand-New Look
The 2020 forester has greatly matured from its utilitarian beginnings into one of the most aesthetically pleasing sport utility vehicles of today. The refined, widened frame glorifies the signature curves of the classic forester, meeting together over an extended straight hood where the forester grille meets its sharpened LED headlights.
The interior has been top-to-bottom redesigned from its modest beginnings, and 2020 Forester drivers now take their extended road trips in the lap of luxury. Multiple options for upholstered seats and floors give this functional vehicle a refined look. Along with 111 cubic feet of cargo and expanded panoramic moonroof, the Forester is a spacious vehicle fit for the entire family. Access everything you need easily with a rear wide gate and get where you need to go with 8.7 inches of ground clearance.
Innovative Subaru Technology
Along with many 2020 Subaru vehivles, the Forester utilizes the brand's StarLink infotainment accessibility options. An 8-inch touchscreen is fully integrated into the all-weather matte black dashboard connecting to climate control and the center console. StarLink uses Apple CarPlay and Android Auto to connect you to your compatible smart phone with apps, navigation, music, contacts, messages and more. Pair your wireless device for hands free usage and safer communication. For the family, enjoy wi-fi capability inside the vehicle for up to 8 devices to access movies and music on their own compatible devices.
Enhanced Safety Features for the 2020 Subaru
Take some of the guesswork out of driving when you're in your 2020 Subaru Forester. The adaptive cruise control and lane assist aids you in your journey with intuitive steering, braking, and throttle controls. The vehicle also features exterior cameras that give you additional vision in the rear, assisting with blind spots and rear cross traffic as well as an automatic rear braking system. Also be sure to utilize the available driver distraction mitigation system, which aids inexperienced drivers to minimize road accidents.
Get the Most Out of Your Forester Experience
The standard all-wheel drive of the 2020 Subaru Forester helps with those rough roads in various climate and weather conditions by delivering improved handling and fuel efficiency. The Subaru Boxer engine is widely known for its extensive life on the road, delivering 182 horsepower with up to 33 miles per gallon on the highway.
With additional options in the way of remote security, interior amenities, rooftop accessories and much, much more, the 2020 Subaru Forester is ready for you to take home. Go further with this widely popular and versatile vehicle, with great efficiency for the daily commute or those extended road trips, the Forester is surely a perfect fit.